The NFL season is in the middle of the playoff stretch and there is no better way than to celebrate the occaision than by collecting authentic game worn jerseys and items from the NFL teams. We have several thousand game worn Kansas City Chiefs jerseys to choose from for your game worn jersey collection. Get your Chiefs game worn gear now to get the best selection.

We just received some cool college football items. They are going to be added to our inventory soon, but are now on ebay for sale. The items??? Auburn University Tigers custom made "Auburn University graphic palm" football gloves made by Under Armour. One style were the gloves worn in the 2013 "national championship" game vs. Florida State. A great and extremely rare collectible for the Auburn Tigers collector or the college football collector.

If you like the San Francisco 49ers or want to collect 49ers game worn gear, you're at the right place. We have just received over 3,000 49ers game jerseys, 1500 pairs of pants and all the sideline gear you could ever ask for from the San Francisco 49ers training facility. Everything from winter coats to Play-Dri training shirts and everything inbetween.

We now have a run of 2012 and 2013 game worn jerseys, football game pants, practice jerseys, inactive players warm-up suits, player sideline capes and coaches shirts. These items are selling fast.

David, Josh, Dave and Katie are busy adding 49ers game worn jerseys and equipment everyday, so keep checking our "NEW PRODUCTS" tab to see what has been added to our inventory.

A nice run of 2006 game jerseys with the SF 60th Anniversary pach on them was listed for sale.

T-shirts, sweatshirts, sweatpants, rain suits, lightweight jackets, medium weight jackets, heavy jackets, inactive player warmup suits, coaches polo shirts, NFL sideline personnel shirts, jackets and shorts and alot more are now available to the collecting public from Pro-Am Sports.

Also, if you collect game used NFL footballs, we have SF 49ers footballs. Check out our current inventory and get ready to be amazed!!

The NBA's New Orleans Hornets have made their transition to the New Orleans Pelicans and we have acquired all of their Hornets gear. And when we say ALL of their gear, we mean ALL OF THEIR HORNETS GEAR!!! We have everything from game jerseys, game shorts, game warm-ups, shooting shirts, practice jerseys, practice shorts, player travel suits, sweatshirts, sweatpants, training shirts, dri-fit shirts, T-shirts, coaches shorts, coaches polo shirts, jackets, sweaters, winter hats and more. All here and available now at www.gamewornuniforms.com .

A big shipment of USA Basketball gear has arrived!!! Player and coaches travel suits, game jerseys from the 1994 World Championships in Toronto, game shorts from 1994 all the way to 2010 and practice shorts. Very rare and very hard to find gear.

If you are a frequent visitor to the GameWornUniforms.com website, you have noticed all of the new game worn inventory that has been added to the site. Our inventory management team of David (Bigs) and Josh have had their hands full lately as they have been adding product to the inventory on the site on a daily basis. The inventory under the "New Products" tab, has been constantly changing every day. You will have noticed that lots of Orlando Magic game worn jerseys, game shorts, game warm-up suits, game shooting shirts, travel suits, game used basketballs, fusion shirts, t-shirts, sweat shirts, sweat pants, cool dry hoodies, cool dry pants, NBA Finals wrist bands, head bands and other Magic items have been added recently. Also, there has been 189 Toronto Blue Jays spring training baseball jerseys just added to the inventory. Keep up to date with new inventory by keeping up with the "New Products" section.

www.GameWornUniforms.com

is always on the cutting edge of sports memorabilia collecting and investing and now we are offering some investment grade material never before available to the collecting hobby. The 2012 NBA All-Star game participants' shower robes, worn in the locker room during All-Star weekend in Orlando. Some of the All-Star Game Weekend shower robes that we have offered are those of Lebron James, Dwyane Wade, Chris Paul, Blake Griffin, Paul Pierce, Carmelo Anthony, Kevin Love and Russell Westbrook. A very unique item for the advanced NBA collector.

Check out the new addition of Los Angeles Clippers game worn game shorts. The Clips are now one of the hottest teams in the NBA and we have their home white, road red and alternate blue game shorts. Really nice.

Virginia Tech and college fans can now acquire some more neat items: the Marching Virginians Band flag corps uniforms. They are the VT maroon /orange/white color scheme and has the VT logo on the front. VT is one of the top football programs in the NCAA and the band follows them on their football trips and performs pre-game and at halftime. A neat game worn item to add to your collection.

The Charlotte Bobcats made NBA history this season as they compiled the worst record in NBA history. Their 7-59 record was the worst winning percentage ever!! Now, you can get a part of NBA history with the Charlotte Bobcats game worn jerseys, game shorts, shooting shirts, practice gear and more. The Bobcats game gear really looks good, and remember, it is NBA history!!!!!!! Look for it on our website's inventory.

Talk about some really cool uniform stuff, we just got the Charlotte Bobcats game worn ABA throwback gear from the 2011-2012 season. The Bobcats wore the ABA Carolina Cougars uniforms for a handful of games this season to honor the benchmark league. The Cougars gear is beautiful and brings back great memories of the old ABA. We have a few game jerseys, game shorts, shooting shirts, really cool warm up suits and some climacool long sleeve shirts. This is the next best thing to acquiring the original Cougars gear from over 40 years ago.

Some interesting game worn jerseys have been added to our inventory: Virginia Tech Hokies baseball jerseys and baseball pants. The rare and very interesting thing about some of the jerseys is: memorial patches from the 4-16-07 campus tragedy. There are two different memorial patches on the VT jerseys for sports memorabilia collectors to acquire. Get them before they are gone, gone, gone!!!

1980's NBA Atlanta Hawks Pac Man style jerseys, game shorts, warm-up suits and shooting shirts are now available on www.GameWornUniforms.com . These are a rare and desirable style with some star players available. Nice examples of this style that have been previously unavailable.

Some great (and rare) Utah Jazz game worn jerseys, sweater style (1980's) warm up suits (remember them) and shooting shirts are now available in our inventory. Some Hall of Fame players like John Stockton and Karl Malone are included in this offering. Great stuff!!!

Just added to our inventory...... a nice run of Major League Baseball coaches/staff embroidered polo shirts. We have the new logo Toronto Blue Jays, new Miami Marlins, Tampa Bay Rays, New York Mets and Detroit Tigers. These are the "real thing" as worn by the clubs' personnel. Made by Antigua. Get them while you can!!!

For all you collegiate collectors out there, some great LaSalle University Explorers game worn football jerseys, basketball jerseys and warm-ups and baseball jerseys are now available. Nice collectibles from this Philladelphia based NCAA Division I program.

Celebrate the University of Kentucky Wildcats National Basketball championship with some great Antigua polo shirts. We have them listed on ebay right now. Get in on this great Kentucky Wildcats item. The link to the auction is:

https://my.ebay.com/ws/eBayISAPI.dll?MyEbay&LogUID=thehockeypuckstore&CurrentPage=MyeBaySelling

The NHL Stanley Cup playoffs are finally here. We have the best playoff hockey puck inventory of anybody in the free world. We have every playoff series souvenir puck AND we have the actual playoff game puck for each team. It's the REAL thing, the same EXACT puck thatis used during the games, made by Sher-Wood in Canada. Get yours before we sell out!!!

Amazing find!!!! 1990-1995 Atlanta Hawks game worn jerseys, game shorts and game warm-up suits have been found right out of the box they came from the Hawks in!!! Untouched game worn material that is 20 years old. A great opprtunity to get Atlanta Hawks gear from the early 1990's. These will go quickly. Check the inventory on our website now!!

Utah Jazz jerseys, warm-ups, game shorts, practice jerseys and shooting shirts from the 2010-2011 NBA season are now here. Also, North Carolina A&T Aggies basketball jerseys, game shorts and shooting shirts are now in stock. Some of the Aggies' gear is the Nike Jumpman brand which is SUPER rare.

More New York Mets gear has been added to our inventory!!! Check out the St. Patrick's Day game jerseys and pants from 1989, 1990, 1992 and 1993. A great collector's find of vintage NY Mets game worn gear. Also, we have some throwback game pants that feature the New York Cubans! What a rare find. Very few of these are available.

Get in the NFL spirit with some game worn San Francisco 49ers game jerseys, game pants, practice jerseys, coaches sideline jackets, player warm-up suits, sideline capes, winter gloves, sweatshirts and pullovers!!! We have some GREAT 49ers gear for your sports investments and some gear for you to wear, just like the 49ers!!!

Just in!!!

The 2011 NCAA BCS National Football Champions University of Alabama Bryant-Denny Stadium North End Zone Field Suites crimson plastic seats.

These were removed from Bryant-Denny Stadium this year when Alabama renovated the North End Zone section. Grab a piece of Crimson Tide football history with a stadium seat, before they are sold out!!!! Quantities are very limited.

Check out our inventory of other Alabama game worn football jerseys, football pants, practice jerseys, custom Nike football cleats and more!!!

Check out the San Francisco 49ers game worn jerseys, pants, practice jerseys, sideline jackets, coaches sideline jackets, coaches apparel, player warm-up/sideline suits, etc. that are available in our inventory. Catch the 49ers as they are super HOT and get back to their glory days.

The NFL's Detroit Lions are HOT, HOT, HOT. They have some of the best looking NFL uniforms with the Honolulu blue and silver colors in a classic style jersey and pants. We have just added some more game worn Lions jerseys to our inventory, just in time for the heart of the NFL season. They would be a great addition for your game worn uniform collection.

*****2011 Capital One Bowl custom Nike Alabama Crimson Tide Nike Zoom Vapor Carbon Fly TD football cleats. The actual custom made cleats used by the Crimson Tide in the bowl game are now available in our inventory. The cleats feature the famous Alabama block "A" sublimated on the shoes. A terrific collectors item from one of the great collegiate football programs in the country. We have a very limited supply.

Strike up the band!!!! The Million Dollar Band....... as in the University of Alabama Crimson Tide Marching Band. GameWornUniforms.com has acquired the Million Dollar Band's game worn band uniforms that have been worn around the country supporting the University of Alabama and their National Championship winning football program. Yes, we think outside the box and bring the very best to collectors around the world. We will be adding to the inventory the band hats, tops and pants, all with the Alabama logo's and famous script "A" for Alabama. A very unique item to add to your collegiate collection!!!

In the very near future, we will list a couple of American Basketball Association (ABA) game worn items in our inventory. This will be a real treat for all you ABA collectors out there. As you know, ABA game worn gear is extremely rare and very, very difficult to obtain. Keep on the lookout for these interesting items in our inventory!!!

A big group of Portland Trail Blazers game worn jerseys and some Blazers game warm-ups are now listed for sale. Also, some Portland travel suits and coaches gear are now available.

Toronto Blue Jays field jackets have been added to the inventory. Sizes include L, XL and XXL.

A nice run of St. Louis Cardinals game worn jerseys are now offered for sale by

www.gamewornuniforms.com

Look in the inventory section under baseball then hit the Cardinals tab. The Cards might have the best looking threads in Major League baseball. Also check out auction #9 on wwwgamewornuniformsauctions.com and find some Cardinals jerseys up for bidding.

Orlando Magic,

Orlando Magic, Orlando Magic and more Orlando Magic!!!! Player issued T-shirts and fusion shirts, sweatshirts, sweatpants, travel suits and more!!!! Now on the inventory list on the website. Supplies are limited.
Pro-Am Sports and www.gamewornuniforms.com has returned from the 32nd National Sports Collectors Convention in the

Chicago

suburb of

Rosemont

,

Illinois

. The Super Bowl of the sports collecting world, the convention was held August 3-7 at the

Donald

E.

Stephens

Convention Center

. We had the largest selection of game worn sports memorabilia in the building. The largest selection of game worn jerseys at any show by far, was at GameWornUniforms.com in Chi-Town!!! We sold a lot of game worn material, saw some of our best customers, had a great time being with some of the sports collectibles industry's greatest leaders and collectors. GameWornUniforms.com created a huge "stir" in the convention center before the doors were open to the

VIP

's for the Wednesday sneak peak. We hung four

ABA

game worn items on our display rack and word swept throughout the facility. Within two hours two of the items were sold and the other two were pulled down, so we could get back to regular business. A 1969

Washington

Capitals warm-up jacket and a 1970 Virginia Squires game worn warm-up jacket. Both were beautiful

ABA

pieces that were the surprise of the show. One of the items that we showed the dealers for two hours was a 1968

Denver

Rockets game worn jersey of Hall of Famer Larry Brown. The price tag is $75,000 and great interest was shown toward it.

ABA

memorabilia is extremely hot right now.
The hottest collectibles from the NHL Stanley Cup Finals is without doubt, the hard to get, official Stanley Cup Finals game pucks. Each game has a different puck, with the game number on them. So there are seven total game pucks for the Finals. There are also Western Conference Finals pucks and Eastern Conference Finals pucks along with actual game pucks from each of the sixteen playoff teams. Add to that, there are souvenir pucks celebrating each playoff series. Lots of great pucks to add to your collection for the 2011 NHL Playoffs.
The new NBA adidas 2010-2011 revolution 30 game jerseys and game shorts have started to arrive at GameWornUniforms.com. The new material used for the first time this season is a newer lightweight material. We now have the Charlotte Bobcats game worn jerseys and game shorts, s hooting shirts and warm-up pants, T-shirts and other items. The Charlotte Bobcats items include game worn gear from Gerald Wallace, Stephen Jacks on, D .J. Augustin, Boris Diaw, Matt Carroll among others. The Bobcats might have the best loking NBA uniforms during the 2010-2011 season. Beautiful stuff!!!
Check out our great weekly auctions on EBid.net!!! Seller ID: Gamewornuniforms. We have over 1,000 game worn or sports memorabilia items for sale each week. Check it out and get a great deal on your next piece of sports memorabilia!!
Atlanta Hawks NBA game worn uniforms have just been added to the www.GameWornUniforms.com inventory. Some nice game warm -up suits from the 1970's including one worn by former NBA All Star and University of Maryland All America Tom McMillen. Other warm ups and game jerseys and game shorts include 1980's Moses Malone, Doc Rivers and Dominique Wilkens. The 1990's run includes Christian Laettner, Spud Webb, Mookie Blaylock, Steve Smith, Stacey Augmon and Craig Ehlo. A great grouping of vintage NBA jerseys are now on the inventory and ready for sale to a good sports collectors home.
Hockey Pucks.....Hockey Pucks ........and more Hockey Pucks. GameWornUniforms.com has the 2011 NHL actual team playoff game hockey pucks in stock now!!! They will be sold out fast!!! Rare and hard to get, GameWornUniforms has all 16 playoff teams' pucks as of now. Also, we hae the NHL Playoffs souvenir series pucks with each team's logo on one side and the Stanley Cup Playoffs 2011 logo on the other side. These are great NHL hockey collectibles that are a great addition to any hockey fan's memorabilia collection.
The weekly World B. Otto industry address features comments on professional and collegiate uniforms and uniform specialties. The best news on NBA, MLBB, NHL and NFL uniforms and the Top 10 best college football helmets and World B. critiques collegiate football uniforms. The best and worst and in between. Interesting reading. Click on the link at the top of this page. Enjoy!!!!
Just added to the inventory on gamewornuniforms.com!!!!! A very nice run of 1990's game worn Los Angeles Clippers jerseys, warm-up suits, shooting shirts and game shorts. Lots of 1990's NBA names that have historical value in the National Basketball Association annals. A great find!!!!
2011 NHL Stanley Cup Playoffs hockey pucks are now live and up for bid on eBid.net , under seller ID: gamewornuniforms. All eight first round series souvenir pucks and all sixteen teams' official playoff game pucks are now live. Don't miss out on one of the NHL's most desirable collectibles. Also there are some prvious year's playoff pucks available, too. Take a look!!!
GameWornUniforms is now on eBid.net!!!! We are the largest online auctioner of game worn/used sports gear and memorabilia in the world!!! We have moved to eBid.net and our use name is: gamewornuniforms . We will have 2,000 listings a week. Check it out. Get a great deal and bookmark our page. Game worn NBA, NHL, NFL, MLB, Minor Leagues and collegiate jerseys and equipment along with collectible NHL, AHL, ECHL and Stanley Cup Playoff pucks will be offered!!!!
BASEBALL PANTS...BASEBALL PANTS....BASEBALL PANTS...BASEBALL PANTS....BASEBALL PANTS...BASEBALL PANTS....
WHETHER YOU NEED MAJOR LEAGUE OR MINOR lEAGUE BASEBALL PANTS FOR YOUR GAME WORN MEMORABILIA COLLECTION OR NEED ONE PAIR FOR YOUR REC LEAGUE SOFTBALL SEASON OR NEED A WHOLE TEAMS' SET OF BASEBALL PANTS....WE HAVE THEM!!!! Florida Marlins, Toronto Blue Jays, Baltimore Orioles, Pittsburgh Pirates, Atlanta Braves, Detroit Tigers, Tampa Bay Rays, Houston Astros, 1970's San Diego Padres, Cleveland Indians and some Minor League teams or college baseball pants like the Alabama Crimson Tide, we should have something that works for you!!! Order online or give us a call.
The NBA's Utah Jazz game worn game jerseys and game shorts are now available for your sports collecting enjoyment. We have added them to our website inventory and also will list a few of the items on eBid.net to get the word out that we have the last few years of Jazz gear. We have the home white uniforms aong with the road navy blue and for the first time ever, the light blue alternate set. Also, we have a limited number of game jerseys with the "Larry Miller" memorial jazz note patch. Miller was the long time owner of the Utah Jazz and made them one of the NBA's most competitive teams. Look for them!!!
eBid.net!!!! eBid.net!!!! Check out our eBid auctions onine, seller ID: GameWornUniforms. We have around 2,000 items up for auction every week, something for everybody!! We have more auction items per week than any other dealer in the sports and game worn industry. Everything from football gloves to game worn professional sports jerseys to game worn shoes and cleats to NHL game hockey pucks to team practice gear to mini replica stadiums to autographed items to just about anything!!!! Look it up and have fun bidding for some great gear.
A nice collegiate touch has just been added to our inventory. University of Alabama Crimson Tide men's and women's game worn basketball jerseys. Really nice with the names still on the backs. Also, Crimson Tide Track & Field warm-ups, gymnastics warm-ups, football parctice jerseys, football game jerseys and numerous other athletic team apparel. Football cleats, basketball shoes, women's soccer cleats, women's softball cleats, men's and women's track & field spikes and men's soccer shoes.
New Orlando Magic game worn/used items have arrived and are being added to our website daily. There are lots of neat Magic items besides game gear that is going to be available for you now and very shortly. Keep checking the website to get the first chance at the Magic items.
New inventory has been aquired!!!! Florida Marlins jerseys, BP jerseys and game worn pants, Baltimore Orioles jerseys and spring training jerseys, Cincinnati Reds jerseys and spring training jerseys, Toronto Blue Jays jerseys and spring training jerseys and batters helmets, Atlanta Braves jerseys and spring training jerseys and Orlando Magic jerseys, game shorts, game worm ups, shooting shirts, game basketballs and some other miscellaneous stuff and gear.
The 2010 National Sports Collectors Convention in Baltimore in early August was a great success for Pro-Am Sports/www.GameWornUniforms.com and just about every other show exhibiter. Panini America drew great crowds and excitement with their release of the Basketball Legends card set that sells for $399.99 a pack. Yes $399.99 a pack, but they had some great game worn pieces in the set. It was good to see all the familiar faces and "voices" of the Pro-Am Sports collectors. It is our one chance a year to get out and see our customers face to face and we had a great time doing that this year. We look forward to seeing every one of you at the National next year in Chicago.
Check our website as it is being updated daily. Huge amounts of inventory have and will be added in the near future. The Baltimore Orioles BP jerseys and game pants are now listed along with the Cincinnati Reds BP jerseys and game pants. Some really cool stuff to collect at some great prices.
The 31th National Sports Collector's Convention will be held at the Baltimore Convention Center in Baltimore, Maryland. The dates are August 4-8, 2010 and Pro-Am Sports, GameWornUniforms.com will be exhibiting at the show. Come by to see us at booth's 1948 and 1852, as we will have several thousand game worn jerseys on display for sale, game used equipment and other collectibles. If you want us to bring a specific item that you are interested in, let us know and we will pack it and put it on the truck and bring it for you to look at. We will have two booths beside fellow game worn dealer, Hartel & Armstrong Sports (Bruce Hartel and Mike Armstrong). It will be worth your time to come see the top sports collectibles show in the country.
One of the hottest items currently offered by Pro-Am Sports are the actual NHL Stanley Cup Finals game pucks. We are offering them on ebay under user name: gamewornuniforms . Each Stanley Cup Finals game have their own individual numbered game puck. A great memento to celebrate the Chicago Blackhawks and Philadelphia Flyers fabulous Stanley Cup Finals series. Go onto ebay and follow all of the playoff puck auctions.
NBA game worn gear is starting to roll into Pro-Am Sports from the 2010 season. Just in: the Charlotte Bobcats game worn jerseys, game shorts, warm-up jacket, warm-up pants, shooting shirts and other miscelaneous items. The Charlotte Bobcats have some of the nicest on court apparel in the NBA and was ranked 3rd in the current World B. Otto's NBA uniforms rankings. The Bobcat's items are being listed on the website on a daily basi, but if you have any special requests, please call to get the first chance at the choice items of the Charlotte Bobcats collection. This season, the Charlotte Bobcats made their first appearance in the NBA playoffs in franchise history. These uniforms have historical value and are sure to be an in demand item among game worn uniform collectors.
Football and baseball gear from the University of Alabama Crimson Tide has become available through Pro-Am Sports. Football jerseys both used and new, shoulder pads, football pants, football gloves, shimmel shirts, baseball pants and football practice jerseys are all a part of this substantial new offering from Pro-Am Sports and GameWornUniforms.com.
The 2010 NHL hockey playoffs are in full swing and Pro-Am Sports has all of the actual NHL Playoffs game pucks, the real pucks that are issued to the teams for playoff game use. Also, we have the souvenir playoffs pucks featuring each NHL Playoff series. A geat hockey collectible to remember the 2010 NHL Playoffs. These pucks can be bid on on our ebay listings.
The 2010 Winter Olympics are over, but the memories are still fresh with the best hockey tournament in history. An epic Canada-USA Gold Medal game with the homestanding Canadians taking a 3-2 victory in overtime over the red, white and blue. Grab a piece of history with a very rare official authentic 2010 Vancouver Winter Olympics hockey puck. These very limited edition pucks are a true collectors item and will be a great conversation piece in any hockey or Olympic collectors memorabilia collection. Look under "Specials" on our website for details. Also, we have the 2010 Vancouver Olympic mascot hockey pucks. Pucks featuring Quatchi, Sumi and Miga are now available in very limited numbers. Paralympic hockey pucks are featured along with a limited edition Gold Medal winning Canada hockey pucks. Lots of collectible pucks are now available from GameWornUniforms!!!!!!
Some new and exciting game worn items from the Portland Trail Blazers have just arrived. The cream of the crop are the game jerseys of Scottie Pippen, Nick Van Excel, jerseys with the Kevin Duckworth memorial patch on the collar strap from the 2007-2008 season. Also there are some jerseys from the 2006-2007 season that have the team memorial patch on the collar. Overall, there are some very nice Portland Trail Blazers game worn jerseys available along with some of the NBA invention pre-game warm up shorts. Some teams use them for practice and some use them for pre-game warm ups. Very nice items that are new to the NBA and the collecting hobby.
Hockey collecters now have a chance to get some 2010 NHL Winter Classic official game pucks. This highly successful game was played utdoors at Boston's Fenway Park. TV ratings were astronomical and generated international excitement.The game between the homestanding Boston Bruins and the Philadelphia Flyers was a game for the ages. Now....collectors can have really nice collectible with the official NHL WinterClassic game puck. Great logo and an instant classic. Hurry, very few were made available to the general public.
The Toronto Blue Jays game used/worn alternate black jerseys are now available. Also, game pants, batting helmets and spring training/batting practice caps are in the inventory.
Check out the newly listed ltems from the Orlando Magic. Game shorts, shooting shirts and game warm-up are now offered. There is also some practice gear available from he Magic.
The Gwinnett Braves red alternate game worn jerseys, the AAA Atlanta Braves farm club, have just arrived. Numerous Major League players ae included in this set including the LAST professional game worn jersey for Tom Glavine. A real collector's item. Also rehab starts by Tim Hudson is included in this offering. This is a chance t get some real nice pieces for your game worn collection.
College football game worn collectors now have two more choices of collectible collegiate gear. Pro-Am Sports has just acquired the North Carolina A&T State University's game worn football jerseys and football pants. This HBCU school has a rich athletic history and has always sported some nice football gear. The Aggies collection would be a nice addition to your collegiate football game worn collection. Also, Pro-Am Sports has received some MAC member Kent State University Golden Flashes game worn football jerseys and football pants. Check these out.
Pro-Am Sports and www.GameWornUniforms.com recently welcomed Panini America representatives Ben Ecklar and David Porter to our Boone, NC offices and warehouse. Panini America is the exclusive NBA trading card licensee and also produces baseball, football and hockey cards in North America. Panini is the world's largest trading card and sticker manufacturer in the world and is based in Italy. Look for Pro-Am Sports/www.GameWornUniforms.com material to be included in upcoming Panini America card sets.
NEW!!!! Just Arrived!!!!! CHARLOTTE BOBCATS Jerseys ( some from 2008-2009 with the Bobcats 5th Anniversary patch on them), game shorts, game warm up pants, shooting shirts and game warm up tops. The game warm up tops from last season also have the Bobcats 5th Anniversary patch which is a large embroidered patch. Custom made player shoes and practice gear is also available. Great new collectible stuff!!!!!! Charlotte Bobcats game used gear has been very difficult to obtain in the past and is now available from Pro-Am Sports and www.GameWornUniforms.com .
Pro-Am Sports and www.GameWornUniforms.com have several hundred game worn/used pieces of sports memorabilia up for auction at several national sports auction sites. Pro-Am Sports has consigned items that are currently up for auction at Collect.com, Bricolsportsauctions.com and VintageAuthentics.com. There are several hundred items up for bid at these sites NOW!!! Look for them and add to your sports memorabilia collection.
Panini America , the 2009-2010 NBA licensee for NBA trading cards is releasing the 2010 NBA trading card products. Some of the current Panini product features Pro-Am Sports / www.GameWornUniforms.com game worn/used jerseys and other game worn/used gear from the NBA. Look for it as it is exciting memorabilia. This is the first edition of Panini NBA tading cards and the Pinini folks have done a tremendous job with the product.
More and more Portland Trail Blazers gear has arrived!!!! Look at our new inventory as we have some great coaches and players gear to wear. Also game worn player's court gear is available in the new adidas style which every team in the NBA now wears. The Trail Blazers have a very classic logo and looks good on apparel. Click on the NBA basketball items catagory to see all the new Blazers gear. Order yours today!!!!
Click on the ebay logo on the left and that will take you directly to the gamewornuniforms current auctions on ebay. We auction around 700 items per week on ebay which make www.GameWornUniforms.com the largest game worn/used auctioneer in the world. Lots of GREAT stuff to bid on every week. Or just browse our website that is updated daily thanks to Morgan McCreary and the staff.
1980's and 1990's Detroit Tigers game worn/used jerseys are now listed on our site. The 1984 Detroit Tigers were wWorld Series champions and had a roster full of stars. www.gamewornuniforms.com is now offering these highly sought after jerseys to the higher end sports collector. These jerseys from this time period are very rare and have not be made available to the public before. Enjoy searching for Detroit Tigers jerseys.
JUST ARRIVED!!!! Portland TrailBlazers 2009 game warm-ups and and shooting shirts. Beautiful adidas gear. ALSO, TrailBlazers players and coaches gear including travel suits, jackets, shorts, polo shirts, fleece gear, sweatshirts, sweatpants, pullovers, NBA fushion climacool shirts, long sleeve t-shirts, t-shirts and more. Check out these great items on the website!!!!!
For all of the Minor League Baseball collectors, we now have new listings on the website for the Martinsville Astros, Pulaski Blue Jays, Shreveport Captains, Butte Copper Kings, Auburn DoubleDays, Jackson Generals, Kissemmee Cobras and the Shreveport Sports!!!!! Some new and exciting game worn jerseys, game pants and game jackets of these minor league baseball teams being offered for the very first time.
NCAA Big East Conference member University of Cincinnati Bearcats game worn items from several sports including men's basketball, women's basketball, track and field, tennis, rowing, golf and baseball are now being offered.
Pro-Am Sports and www.GameWornUniforms.com has just returned from exhibiting at the National Sports Collectors Convention at the I-X Expo Center in Cleveland, Ohio. The show was a complete success for Pro-Am Sports as we got to meet some of our tremendous sports memorabilia game worn/used customers. Also added some new ones to our database and made some good contacts within the hobby and industry. We look forward to another great experience at the 31st National Sports Collectors Convention in Baltimore, Maryland next August.
www.GameWornUniforms.com did some interviews and got some publicity at the NSCC in Cleveland. Look for some of our booth and inventory photo's at www.ESPN.com under the Bill Simmons' "I can't believe what I just saw" section. It is a nice overview of the enormity of the national Sports Collectors Convention.
We want to give a "shoutout" to our hobby friends, new and old, that we, (Wayne "World B." Otto and Morgan McCreary) had the pleasure of sharing time with at the NSCC: Becky and Mike Armstrong of Hartel/Armstrong Sports, David "Allen Coe" Gutterson, Jeff Knott and Larry of B&K Collectibles, Denny Graziano of Graziano Sports, Steve Bloedow, Amanda Mueller, Scott Chandler and T.S. O'Connell of SCD and www.Collect.com , Marc Himelstein of the Detroit Tigers, Mark Redmond of Vintage Authentics, Jim Dryden of Panini, Richard Moore of Encore Select, Jarrod Oldridge of JO Sports, Jon Richmond and all of our other friends we saw at the show.
Pro-Am Sports has just acquired the Albany River Rats AHL hockey team gear. Added for sale are the Rat's game jerseys, game worn gloves and game worn helmets. The River Rats are the AHL affiliate of the Carolina Hurricanes. The Rats logo and colorful jersey make them a prize to the hockey collector. Numerous current Hurricanes were former River Rats players.
We have just acquired game used memorabilia from the AFL's Albany Conquest and Firebirds and the Charlotte Bobcats of the NBA. This is the first time sports investors and memorabilia collectors have a chance to own game worn/used Charlotte Bobcats gear. Included on the website are game worn jerseys, game shorts, practice shorts, warm-up pants, warm-up tops and shooting shirts. Some include the 5th Anniversary Charlotte patch.
Pro-Am Sports currently has over 1,000 items for auction per week on ebay. The user name is GameWornUniforms. There is everything from game used jerseys to NHL Stanley Cup commemorative hockey pucks to Major League baseball bats to NFL football shoes to NBA shooting shirts to....well...you get the idea. LOT'S OF GREAT ITEMS TO BID ON!!!!!
Pro-Am Sports P.O. Drawer 2628 511 East King Street Boone, NC 28607 828-264-9547 888-5BB-HOOP 828-264-0065 (FAX) worldb@gamewornuniforms.com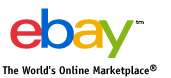 Visit Eba